We've all been there. You meticulously explain the procedure to a patient, reassure them about the pain (or lack thereof), and present them with a sparkling vision of their future smile. Yet, they hesitate, hem and haw, and finally say those dreaded words, "I'll think about it."
Not all patients will agree to your proposed procedure, and that's okay. The goal is to identify those who are most likely to say yes and not waste time on those who will inevitably decline. However, there are always people who could say yes but don't. Or worse – they say yes somewhere else.
So, what happened? Car companies do a great job of showing customers how their product connects customers to the life they want. They use engaging visuals, not plain-text ads. A picture sells a thousand cars - or in our case, dental implants. High-quality photos can show patients how transforming their smile can boost their self-confidence. By increasing the perceived value of the procedure, we increase the patient's willingness to pay for it.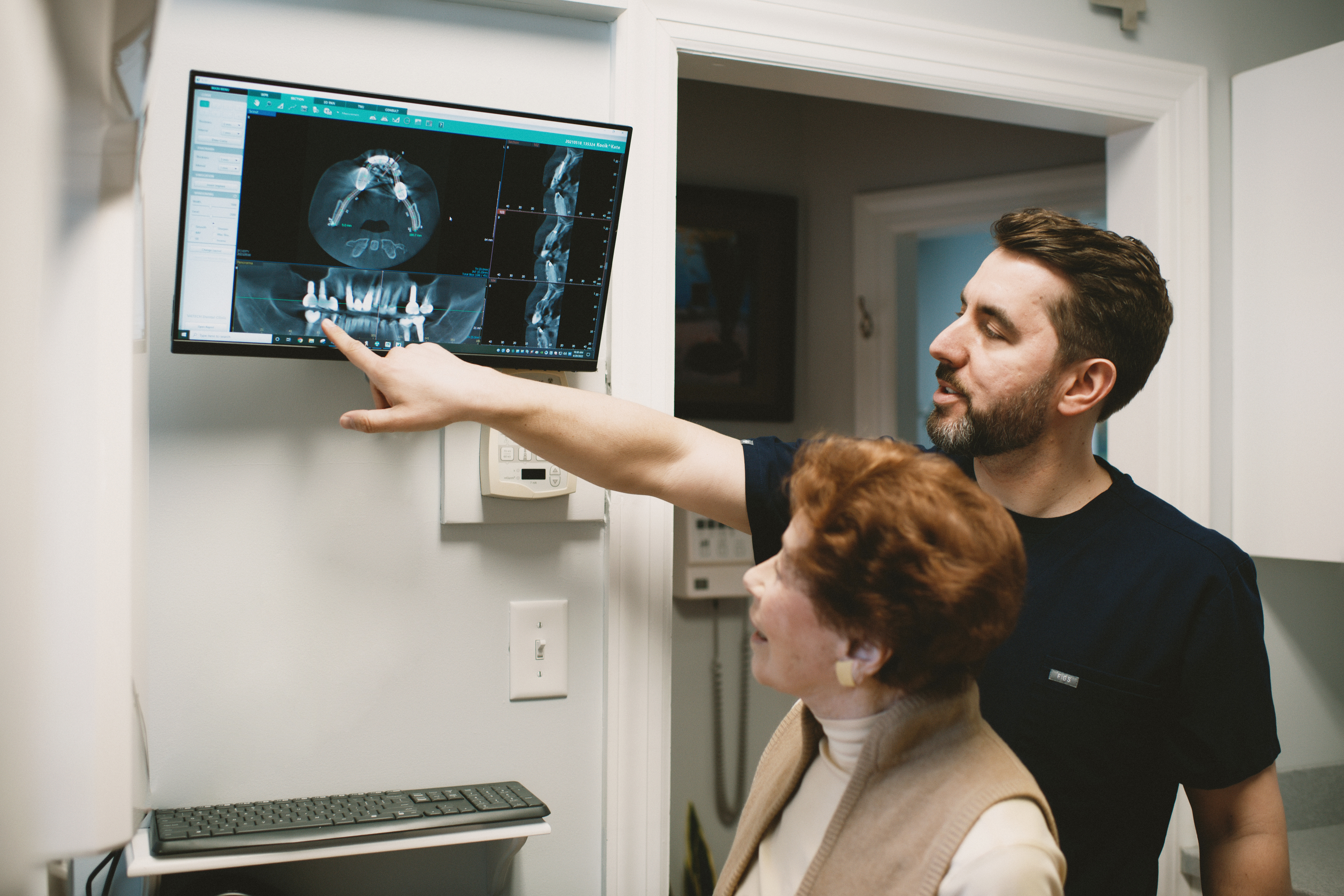 ---
But what about those patients who are too overwhelmed to make a decision? I recently had a visit with a patient and his spouse to discuss the removal and replacement of all his upper teeth. Understandably, he was overwhelmed. We reviewed the options, from fixed implants to removable snap-ins, and even traditional dentures. He wanted more time to think about it, which is completely acceptable.
His dental concerns are bone shrinkage on the upper part of his mouth and structural breakdown of teeth that have spent decades chewing. My approach is always to treat patients the way I would want to be treated. We can end these conversations empathetically, assuring them that we'll be there when they're ready.
In other cases, patients may hesitate in accept treatment due to finances. In the clip below, Advanced (real world) Treatment Planning, Dr. Lincoln Harris discusses why he uses an alternative treatment method for this specific case.
Instead of a crown, he uses a large sum of composite to treat the tooth as a result of the patient's finances. He himself empathizes with this issue, and connects with the patients by sharing his parents couldn't afford dentistry prior. By being able to empathize with his patient and come from a place of understanding, Dr. Harris was able to treatment plan effectively and ultimately increase his case acceptance.
Dental school doesn't focus on patient communication much, and it can make us feel uncomfortable talking about money. However, in the real world, it doesn't have to be that way! Be proud to sell help, be proud of yourself, and be proud of your team.
---
Want to continue watching Dr. Lincoln Harris' course on treatment planning? Join Dental Nachos Supreme! This membership not only offers an extensive library of high-quality dental continuing education courses, but it also provides a supportive community, 1:1 personalized support, plus discounts to our in-person events & swag! Get access to the course above & more by clicking the button below: